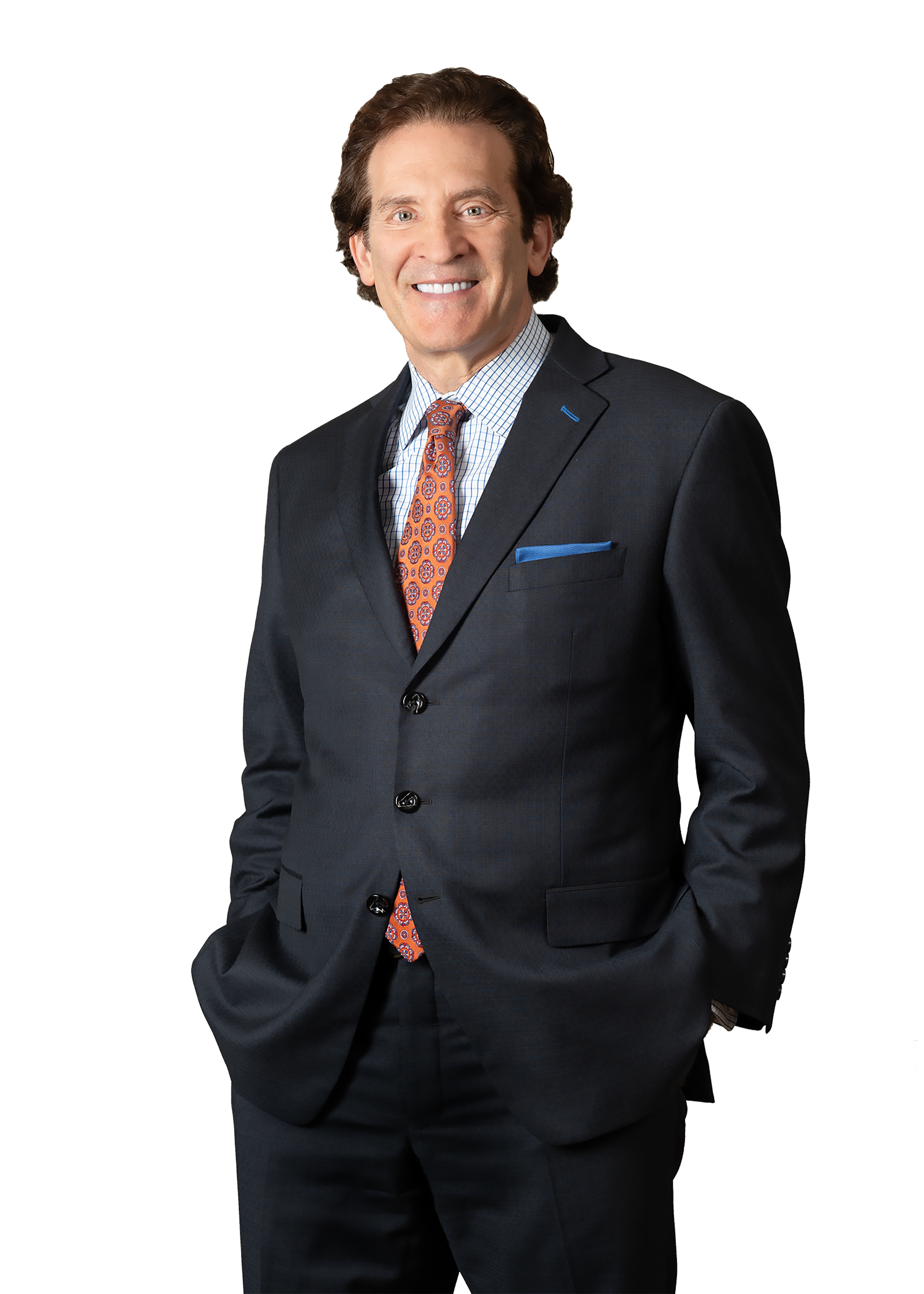 Thomas C. Frongillo
Of Counsel
EDUCATION
J.D., University of Virginia School of Law
B.A., College of the Holy Cross, magna cum laude
BAR ADMISSIONS
Massachusetts
COURT ADMISSIONS
Commonwealth of Massachusetts
State of New York
U.S. Court of Appeals for the First Circuit
U.S. Court of Appeals for the Ninth Circuit
U.S. District Court for the District of Massachusetts
U.S. District Court for the Southern District of New York
U.S. District Court for the District of Montana
U.S. Bankruptcy Court, District of Delaware


PRACTICE AREAS
BIOGRAPHY
Thomas C. Frongillo is a former federal prosecutor and trial lawyer with over 35 years of litigation experience, specializing in white collar criminal defense, government investigations, and complex commercial litigation. He has represented corporations and individuals in prosecutions and investigations involving the Economic Espionage Act (EEA), the Computer Fraud and Abuse Act, cryptocurrency, health care fraud, securities and commodities fraud, public corruption, the Foreign Corrupt Practices Act (FCPA), the Racketeering Influenced and Corrupt Organizations Act (RICO), environmental crimes, climate change, and extortion. In many cases, Mr. Frongillo has represented clients in parallel criminal and civil litigation. He also has worked extensively with private equity and venture capital firms on civil and regulatory matters, including acquisition due diligence. Previously, Mr. Frongillo was a co-chair of the white collar practice group of a top-15 AmLaw international firm.
Throughout his career, both as a private practitioner and as a federal prosecutor, Mr. Frongillo has been called upon to handle a multitude of complex, high-stakes cases involving a wide range of legal issued in jurisdictions across the country. He served as Special Counsel to the Massachusetts House of Representatives Committee on Ethics in an investigation of possible misconduct by a legislator, and represented the Massachusetts Legislature during a federal investigation of alleged unlawful hiring practices by a state official. In other high-profile matters, Mr. Frongillo has successfully represented the majority owners of an NBA team in a dispute concerning a trade of one of the NBA's top players; the engineers who designed the ceiling of the Big Dig's connector tunnel near Logan Airport in Boston that collapsed in 2006; a Fortune 50 company in an investigation by the SEC of alleged securities fraud stemming from the financial crisis of 2008; a bank in the Nation's largest bank failure; a university in an investigation of alleged financial impropriety by its former president; and a non-profit Rhode Island hospital indicted on federal public corruption charges. He also represented the City of Boston in regulatory proceedings and civil litigation in connection with the proposed development of a casino in the Boston area.
A former trial advocacy instructor at the Attorney General's Institute for Trial Advocacy, Mr. Frongillo is well-known for his thorough trial preparation and courtroom skills. He obtained an acquittal of a senior executive of W.R. Grace in a landmark three-month criminal jury trial, United States v. W.R. Grace, et al., in which his client was vindicated on charges of knowing endangerment under the Clean Air Act and conspiracy to defraud the United States. The Justice Department characterized the case as the most significant criminal environmental prosecution in U.S. history. Due to Mr. Frongillo's cross-examination of the government's key witness, evidence of the government's discovery violations were exposed, which resulted in a mid-trial hearing on prosecutorial misconduct. This incident later played a key role in the Justice Department's subsequent overhaul of its criminal discovery practices. Recently, he obtained an acquittal of a prominent real estate developer charged with committing extortion in violation of the Hobbs Act in United States v. DeCicco. In that case, through vigorous discovery efforts, the defense uncovered evidence of undocumented meetings between federal agents and a government confidential source as well as the government's failure to preserve critical evidence. This resulted in the district court's order authorizing the defense to depose an FBI agent shortly before trial, as well as the district court's issuance of jury instructions on spoliation of evidence and the government's failure to follow normal investigatory practices.
While serving as an Assistant United States Attorney, federal law enforcement agencies frequently called on Mr. Frongillo to handle some of their most important and difficult cases. Mr. Frongillo was the lead prosecutor in a case known as "Operation Southwest Express," which involved the indictment of over 100 individuals in several jurisdictions in the largest narcotics and money laundering case investigated by the FBI at that time. Mr. Frongillo also was a member of the prosecution team in United States v. Darryl Whiting, a/k/a "God," a case involving the trial of The New York Boys, a violent inner-city gang consisting of over 50 members and the subject of the movie In Too Deep. Many of his cases also involved the investigation of money laundering and tax violations. In his near 10 years as a federal prosecutor, Mr. Frongillo worked closely with the FBI, IRS, DEA, Boston Police and Massachusetts State Police, and was instrumental in the formation of a task force of those law enforcement agencies that later dismantled several organized criminal enterprises in New England.
A leader in his field, Mr. Frongillo is a frequent author and speaker on white collar and regulatory issues. In the wake of September 11th, he consulted with members of the U.S. Treasury, SEC, U.S. Commodity Futures Trading Commission and Financial Crimes Enforcement Network regarding their promulgation of anti-money laundering federal regulations under the USA Patriot Act.
Practice Areas:
White Collar Criminal Defense
Government Criminal and Regulatory Investigations
Corporation Internal Investigations
Complex Commercial Litigation
Environmental Litigation
Trade Secrets Litigation
MEMBERSHIPS
Mr. Frongillo is a Fellow of the American Bar Foundation and the Litigation Counsel of America. He is a former Chair of the White Collar Defense and Criminal Investigations Committee of the International Association of Defense Counsel (IADC) and a former Co-Chair of the White Collar Crime Committee of the National Association of Criminal Defense Lawyers (NACDL). Mr. Frongillo serves as a member of the Board of Overseers of the Epiphany School. He previously was a member of Brown University's Parents Leadership Group and the Board of Directors of the Greater Boston Legal Services.
AWARDS
Mr. Frongillo has been named a "Leading Lawyer" for White Collar Criminal Defense and for Trade Secrets by The Legal 500 USA, a "Best Lawyer" in White Collar Criminal Defense by The Best Lawyers in America, and a "Leading Lawyer" by Chambers USA, which noted that he has been described by clients as "one of the smartest people I've ever met" and an advocate who "brings a very calming influence." His publication titled "The Reinvigorated Confrontation Clause: A New Basis to Challenge the Admission of Evidence from Non-Testifying Forensic Experts in White Collar Prosecutions," received the IADC 2015 George W. Yancey Memorial Award. While serving as a federal prosecutor, Mr. Frongillo received awards and commendations from the U.S. Department of Justice, FBI, DEA, ATF, U.S. Customs Service, IRS, Boston Police Department, New York City Police Department, Suffolk County District Attorney's Office, and Plymouth County District Attorney's Office.
PUBLICATIONS
DOJ's Revision of its Charging Guidelines in Corporate Prosecutions – Major Changes in Tone, Minor Changes in Substance, Vol. 21 No. 5
When the Government Comes Calling on Your Civil Client
Yet Another Revision of the Justice Department's Requirements for Corporations to Obtain Cooperation Credit in Criminal Investigations
High Court Declines Certiorari Petition in U.S. v. Newman
SEC Looks to Tackle Insider Trading on Its Home Field – Defense Bar Claims Unnecessary Roughness,
The SEC's Gambit in Peixoto Backfires: The Commission Is Forced To Dismiss Its Administrative Case Against Peixoto Following Newman Decision
Reverse Payment Settlements in Jeopardy Following Supreme Court Ruling in FTC v. Actavis
The Reinvigorated Confrontation Clause: A New Basis to Challenge the Admission of Evidence from Non-testifying Forensic Experts in White Collar Prosecutions
Environmental Prosecutions: Criminal Liability without Mens Rea and Exposure Under the Responsible Corporate Officer Doctrine
Be Prepared When Government Agents Show Up with a Search Warrant: A Corporate Counsel's Guide
The Shifting Sands of Government Regulation, IADC Corporate Counsel College Journal, Volume 2
Corporate Privilege Waivers in Federal Criminal Investigations and Prosecutions
Recent Amendments to the U.S. Sentencing Guidelines for Effective Compliance and Ethics Programs
It's Time to Level the Playing Field – The Defense's Use of Evidence from Social Networking Sites
New Sentencing Guidelines for Corporate Defendants
Client Alert: SEC Follows DOJ in Limiting the Use of Waiver of Attorney – Client and Work Product Privileges as a Requirement of Cooperation
Pitting Companies Against Their Employees: DOJ's New Approach to Prosecuting White Collar Crime, Massachusetts Continuing Legal Education, Representing Directors, Officers and Employee in Securities Cases
Late Trading of Mutual Funds: Chinks in the Armor of the Regulators' Claim That it Is Illegal Per Se, Vol. 18 No. 11
Sentence Reduction or Self-Destruction: Do the Benefits of the "Safety Valve" Outweigh its Burdens?
The Admission of Co-Conspirator Statements