All news
James M. Campbell of Campbell Campbell Edwards & Conroy, PC named as one of 2018's Best of the Best in the USA by Expert Guides
May 2018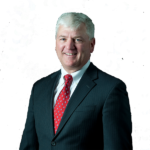 Expert Guides, a part of Euromoney's Legal Media Group has recognized James M. Campbell as one of the Best of the Best in the USA in its annual guide, which highlights the top 30 legal practitioners in the country.
James M. Campbell, President and Member of Campbell Campbell Edwards & Conroy specializes in civil litigation and product liability.
The annual Best of the Best USA guide recognizes those individual practitioners who have received the highest and most consistent praise from their peers and clients during the Expert Guide research process for their respective practice areas.
These individuals have earned their place amongst the leading legal practitioners in the United States. Though they hail from widely different practice areas, they all share the distinction of being recognized as leaders in their respective fields.
Practitioners named in the 2018's Best of the Best USA were chosen through several phases of research: namely, a review of their recent case work, feedback from peers in the legal profession, and analysis of feedback from clients on their performances. In addition to James Campbell, Campbell Campbell Edwards & Conroy, PC also boasts several other attorneys who have been recognized by Expert Guides.
For more information and to read articles written by leading practitioners, please visit: https://www.expertguides.com/firms/campbell-campbell-edwards-and-conroy/ca1e988f#/articles
ATTORNEYS