EDUCATION
2001, B.A., Villanova University
2005, J.D., Villanova University School of Law
BAR ADMISSIONS
Florida
Maryland
New Jersey
Pennsylvania
COURT ADMISSIONS
U.S. District Court for the Northern District of Florida
U.S. District Court, District of New Jersey
U.S. District Court for the Eastern District of Pennsylvania
U.S. District Court for the Middle District of Pennsylvania
U.S. District Court for the Western District of Pennsylvania

INDUSTRIES
Construction Industry Litigation
PRACTICE AREAS
MEMBERSHIPS & AWARDS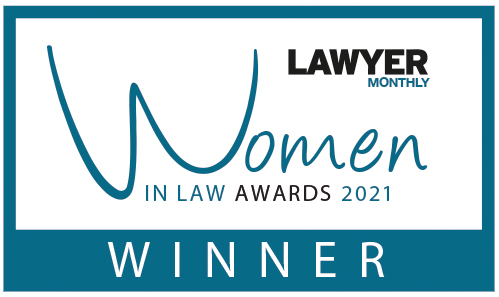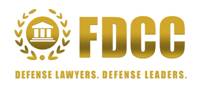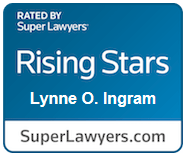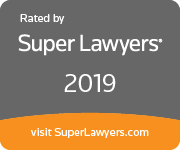 BIOGRAPHY
Lynne Ingram is a seasoned trial lawyer with a diverse civil litigation defense practice.  Lynne specializes in defending catastrophic, high exposure losses, and has significant experience in matters involving gas fires and explosions.  She represents clients in cases across the country, through all stages of litigation. Lynne works with clients in a broad range of industries, including construction, hospitality, insurance, medical, and product design and manufacturing. Her practice areas span commercial and construction litigation, mass disasters, personal injury/negligence, and premises and products liability defense.
Prior to joining CC&O, Lynne spent more than five years as a prosecutor at the District Attorney's Office in Philadelphia, where she tried more than 40 felony jury trials to verdict, and more than 100 felony bench trials. She spent the majority of her time there in the Major Trials Unit, trying attempted murders and armed robberies, and in the Dangerous Drug Offenders Unit, investigating violent drug traffickers. Lynne was also appointed as a Special Assistant U.S. Attorney in the Eastern District of Pennsylvania, where she was assigned to a long-term prosecution of an international drug cartel.
Lynne's entire career has been in litigation. She appreciates what is truly important to her clients: frequent communication, responsiveness, and an understanding of their business objectives. Lynne's practice is focused on efficient and effective problem solving, and she works closely with her clients to evaluate each case, balancing their business goals with the demands of the litigation.
Lynne is a leader at the firm, as well as in the defense bar. She founded the firm's Diversity & Inclusion Committee. Lynne is a member of the Federation of Defense and Corporate Counsel (FDCC) – an invitation-only organization consisting of accomplished defense attorneys, corporate counsel, and insurance industry executives who have achieved professional distinction during their careers – and is a long-time member of the Admissions Committee and serves as Vice-Chair of the Construction Law and Trial Tactics Sections. Lynne is also active in DRI, as a vice-chair of the Women in the Law (WITL) Committee and as a member of the steering committee for the Fire Science and Litigation SLG of the Products Liability Committee.
Lynne lives in the Philadelphia suburbs with her husband, their son, and three dogs.  When she's not working, she enjoys traveling with her family, spending time at the beach, cooking, and reading.
MEMBERSHIPS
Federation of Defense & Corporate Counsel (March 2018 – present)
FedSERVES Committee Co-Chair (2020 – present)
Trial Tactics Practice and Procedures Section Vice-Chair (2020 – present)
Construction Law Section Vice-Chair (2019 – present)
Meeting Sites Committee Vice-Chair (2019 – present)
Admissions Committee

Vice-Chair (2021 – present)
Member (2018 – 2021)

Diversity Committee

Vice-Chair (2020 – present)
Member (2018 – 2020)

Professional Women's Forum (March 2018 – present)
Association of Defense Trial Attorneys (July 2021 – present)
Philadelphia Association of Defense Counsel (November 2015 – present)
Executive Committee (2021 – present)
Pro Bono Committee (2021 – present)
Judicial Relations Committee (2017 – present)
The Defense Research Institute (September 2015 – present)
2022 Annual Meeting Steering Committee
Women in the Law Steering Committee

2021 Seminar Planning Committee; Sponsorship Chair
Networking Vice-Chair (2017 – present)

Fire Science & Litigation SLG

Seminar Steering Committee (2017 – present)
Florida Defense Lawyers Association (March 2020 – present)
Pennsylvania Bar Association (January 2012 – present)
Commission on Women in the Profession (2015 – present)
Philadelphia Bar Association (October 2015 – present)
Pennsylvania Defense Institute (January 2016 – present)
Participant of the 43rd Annual IADC Trial Academy at Stanford University (August 2015)
Participant of the Inaugural FDCC Art of Marketing Seminar in Charleston, SC (March 2017)
PUBLICATIONS
Why You Want a Pandemic Mother on Your Trial Team
What Is the Duty of a Construction Manager in PA and NY? The Answer Is 'Well, It Depends
Five Tips to Make Work-Life Balance Work for You