EDUCATION
1983, B.A., magna cum laude, LaSalle College
1986, J.D., University of Notre Dame Law School
Concannon Programme of International Law, London, England
BAR ADMISSIONS
Florida
New Jersey
Pennsylvania
COURT ADMISSIONS
U.S. District Court for the Eastern District of Pennsylvania
U.S. District Court for the Middle District of Pennsylvania
U.S. District Court of New Jersey
U.S. Court of Appeals, 3rd Circuit
U.S. Supreme Court
INDUSTRIES
PRACTICE AREAS
MEMBERSHIPS & AWARDS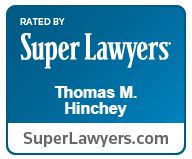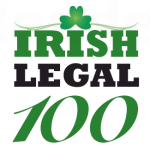 BIOGRAPHY
Tom Hinchey is a well respected trial attorney who over the past 30 plus years has tried significant cases in numerous jurisdictions throughout the country including PA, NJ, NY, MI, NV and TX. He has handled and continues to handle a wide variety of personal injury and commercial cases for the transportation industry, public utilities and insurers. Among the major cases he has tried are automotive products liability, breach of contract and negligence cases. Among one of the many interesting cases in which he has been involved is a products liability case which was chronicled in a book "Cape May County: A Death in the Night." Tom has been selected as a Super Lawyer and is a member of the Irish Legal 100.
Tom has not won every case he has tried and knows what it is like to be on the wrong side of a punitive damages verdict in a large products liability matter. He is happy to discuss the lessons he learned in that experience.
Tom's commitment to public service includes judging mock trial competitions and teaching trial advocacy. He is active in the International Association of Defense Counsel (IADC) including presenting at IADC meetings.  He also served as an instructor at the IADC Trial Academy at Stanford University in July 2018.  He is also active in the Philadelphia Association of Defense Counsel (PADC) and currently serves on the Amicus Committee.
Tom is a native of Philadelphia attending LaSalle College then the University of Notre Dame Law School. While in law school he attended the Concannon Programme of International Law in London, England.
Tom is married and has two daughters. He enjoys running and playing piano (both of which interests he took up after age 50), reading and travel.
Representative Experience:
Shawn Hoss v. Crown Equipment Corporation and Omnilift, Inc.
Claim of Beverly Treadwell, Executrix of the Estate of John Treadwell vs. Ford Motor Company
Ciapinski v. Crown Equipment Corporation
Elick v. Ford Motor Company
Paredes v. Ford Motor Company
Hezghia v. Ford Motor Company
Rotter v. Ford Motor Company
Vista Gems v. Pep Boys
Dolceamore v. Crown Equipment Corporation
Albarracin v. Crown Equipment Corporation
Favia v. Ford Motor Company
Glaeser v. Ford Motor Company
McMullen v. Crown Equipment Corporation
Mahadevan, Adm. v. Ford Motor Company
Sharp v. Chestnut Hill Academy
Dougherty v. Crown Equipment Corporation
Schach v. Ford Motor Company
Flowers v. Ford Motor Company
Kiak v. Crown Equipment Corporation
Garbacki v. Ford Motor Company
Sansom v. Crown Equipment Corporation
Hodge v. Ford Motor Company
Jerry Frank Jones v. Ford Motor Company
Brown/Ferguson v. Ford Motor Company et al.
Michelle Volk v. Ford Motor Company (Alleged Airbag Defect)
Robin Gray v. Ford Motor Company (Alleged Improper Airbag Deployment)
Raskin v. Ford Motor Company (Alleged Seat Belt and Seat Defects)
Dariah Hodge v. Ford Motor Company, et al. (Minivan Rollover)
Terilla v. Martinez
MEMBERSHIPS
Defense Research Institute
International Association of Defense Counsel
American Bar Association
New Jersey State Bar Association
Pennsylvania Bar Association
Philadelphia Bar Association
Philadelphia Association of Defense Counsel
Florida Bar Association
AWARDS
Irish Legal 100 Honoree 2015, 2016 & 2017
Designated a Pennsylvania Super Lawyer 2014